To import a CAD file such as a .DWG or .DXF file into PlanStudio you will first need to convert it into a .PDF file so it can be imported as an Image and then uploaded and Scaled. If you do not have access to the CAD software where the file was created there are two simple options to choose from
Free Online Converter
If you have a CAD File you can use a free online converter such as https://cloudconvert.com/dxf-to-pdf to convert your CAD file into a PDF without having to download or buy any software.
There are many different examples of free conversion sites available online so feel free to look around or use a different web site if you prefer (CloudConvert claims to have high data security but Locatrix takes no responsibility for any breach of data that results in uploading CAD files online). When inside CloudConvert you will need to make sure that you have your CAD file type selected, In this case it is a .DXF file, and your desired output selected, We recommend PDF, the only other setting you should need to change is set 'Auto Zoom' to yes, to make sure your whole floorplan is captured on your output.
Then click 'Select File' and upload your CAD file.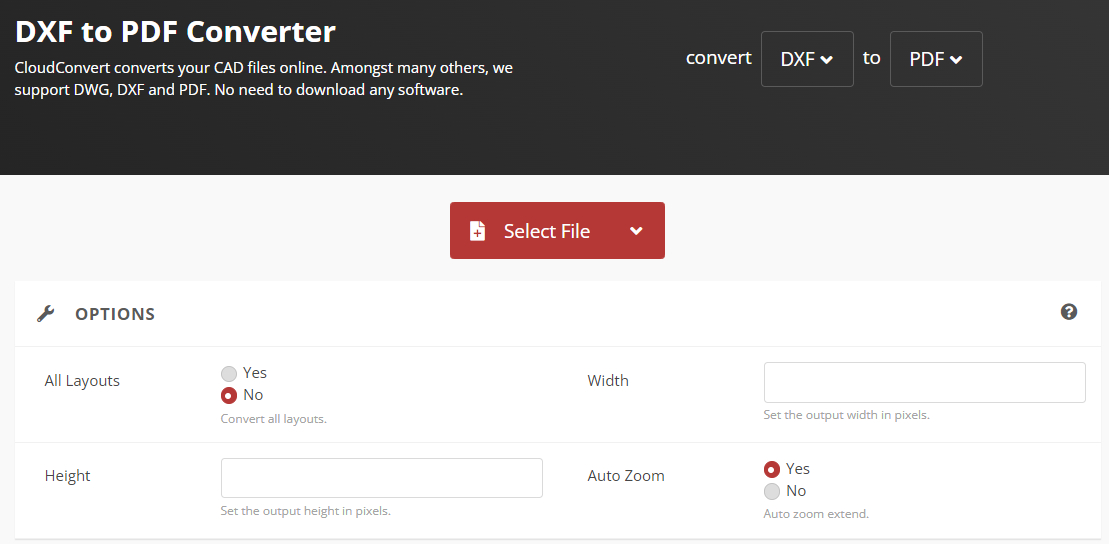 You will now have the option to add any additional CAD files as well as the option to change any of the settings from above. When ready click 'Convert'

Once the file has been converted you will see a preview of your floor plan.
If the floorplan is not displayed correctly you may need to play with the settings above and try again, otherwise click 'Download' to save your PDF, and follow the basic steps to Upload and Scale your plan in PlanStudio.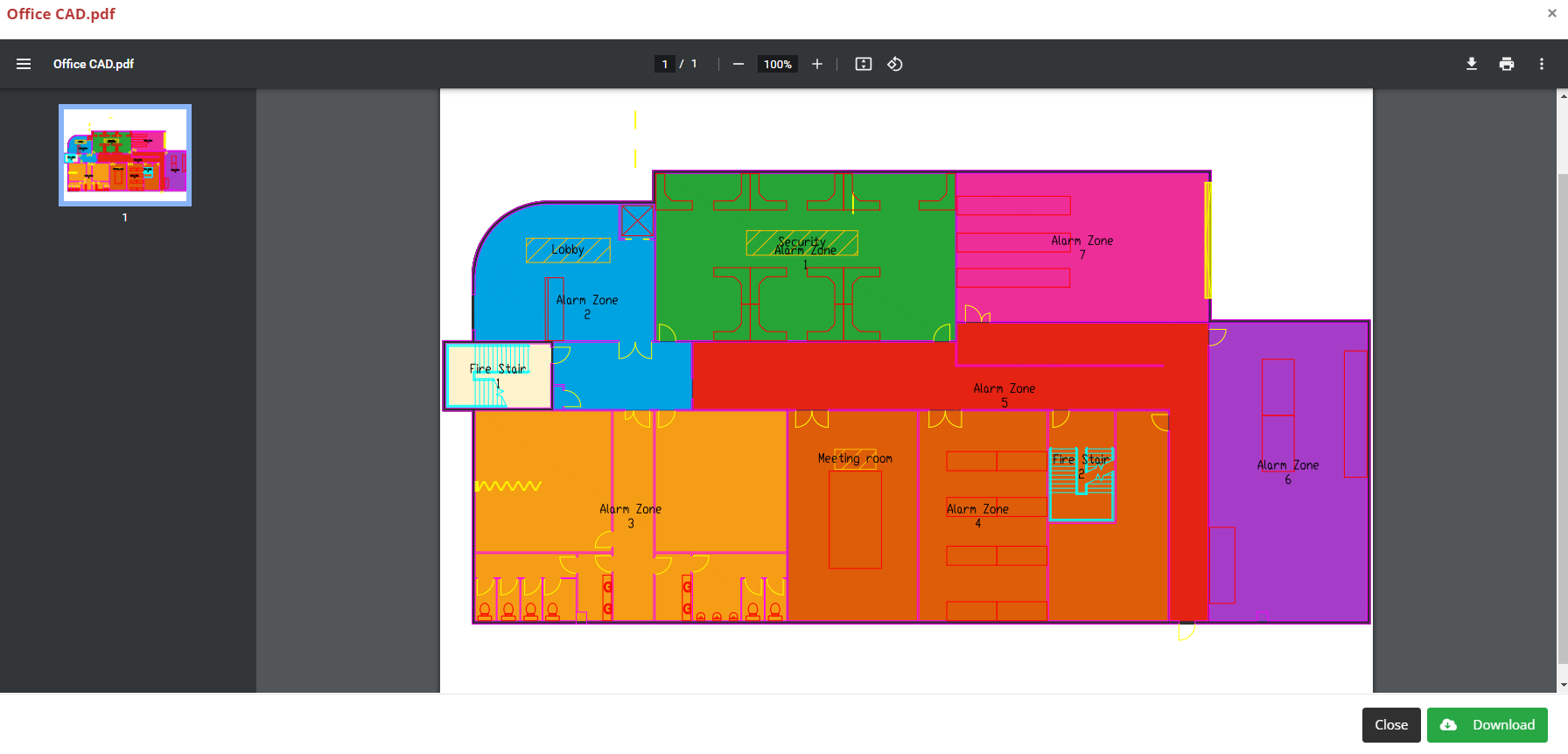 DWG True View
The other option to convert a CAD File is to use DWG True View, this is a free AutoDesk product that you can download to your PC and use offline, if you would like to view and convert your CAD files locally.
Once downloaded and installed, Open up your CAD file in DWG true view and you should be able to see your floorplan.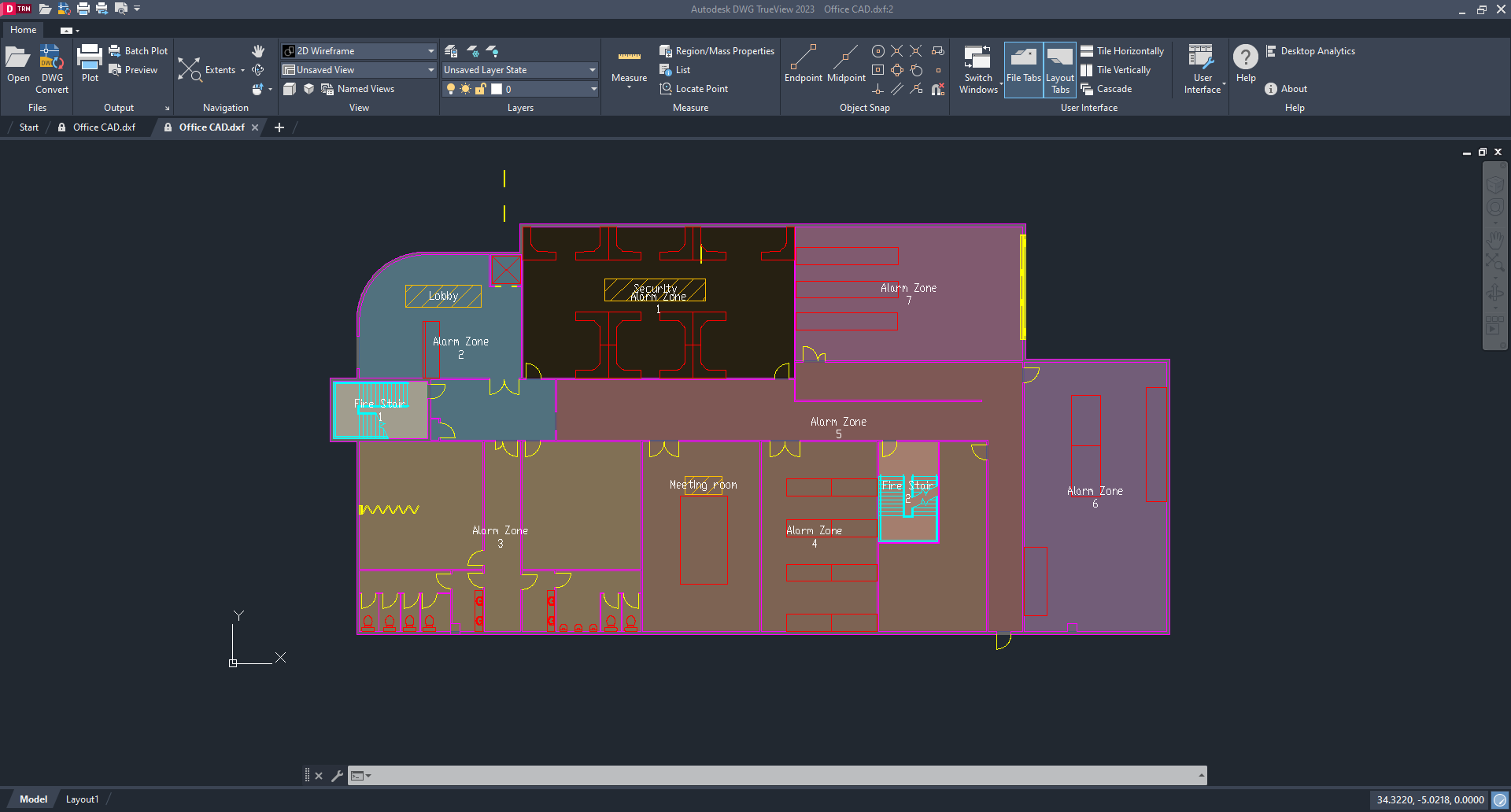 You should then see a 'Plot' button in the top left corner of the screen.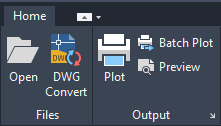 From here you can use the plot page to print your CAD file to a PDF document. Select your desired PDF software from the Printer/Plotter drop down selection. Change your paper size to A3 (or larger for big floorplans), Set the plot area to 'Extents' to plot everything in the file, or 'Window' to manually select what your want to print to PDF.
Then click 'Preview' when ready to view your output.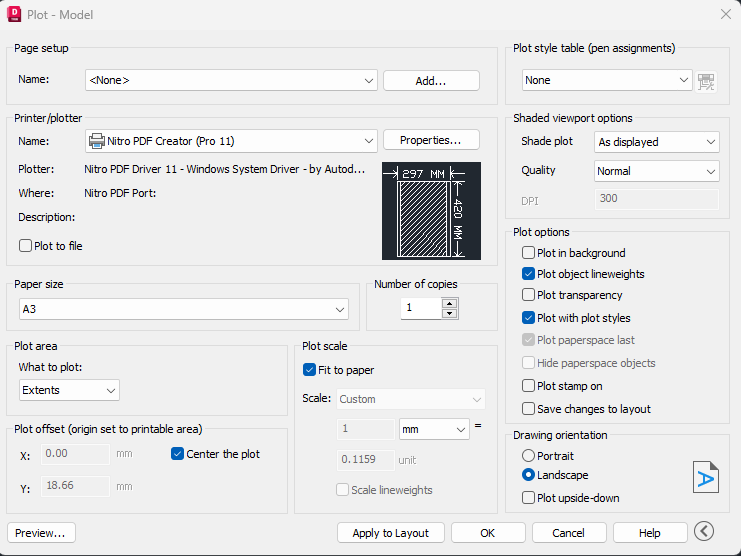 You will then see a preview what your floor plan will look like in the PDF, If this preview is correct then hit the 'Plot' button in the top left corner of the menu.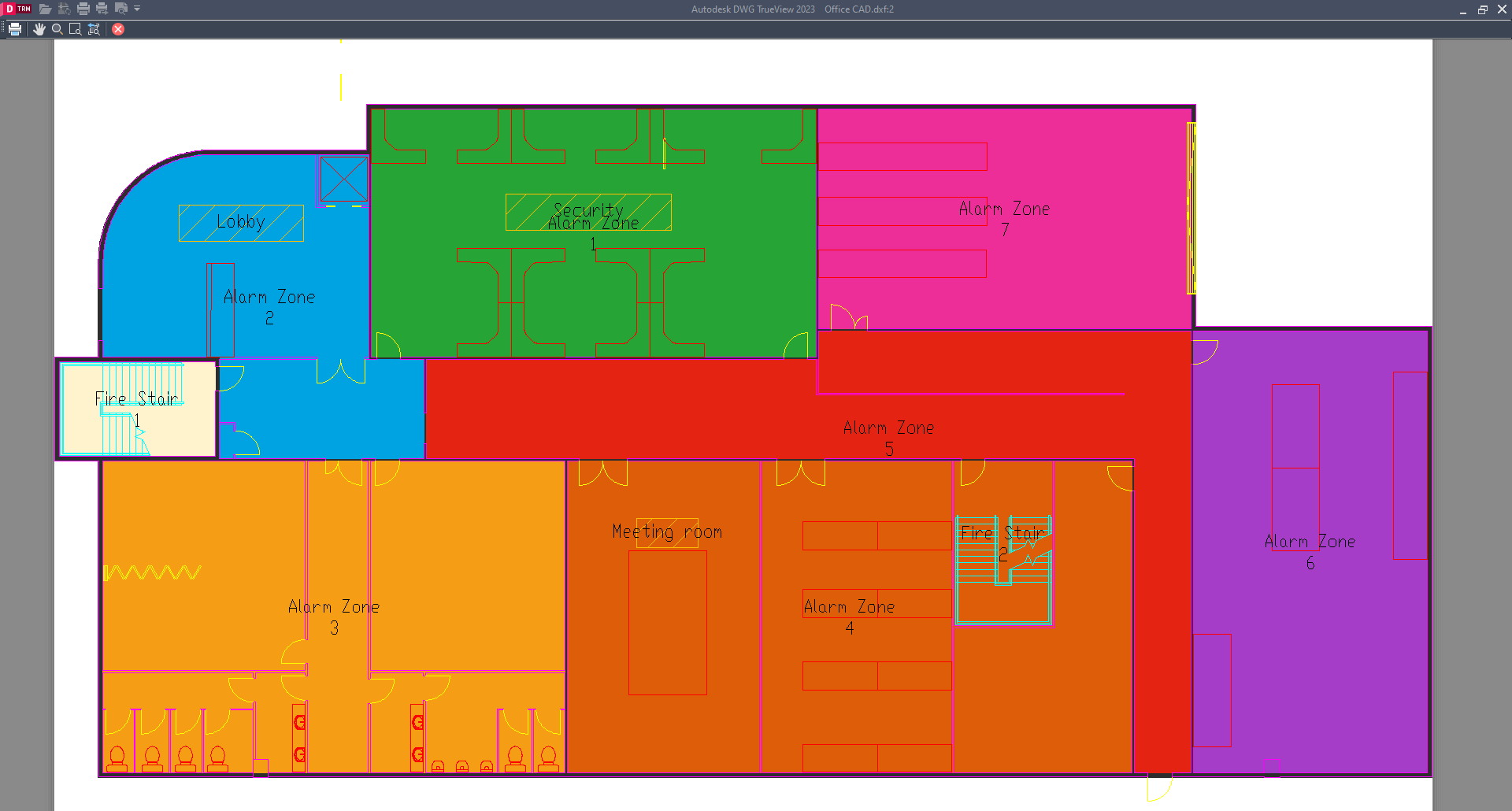 You will then be able to save your PDF and Upload and Scale your plan in PlanStudio.